To delete a Cash or Term Deposit account in Stock Doctor, please follow the steps below.
Navigate to the Portfolio Director:
https://www.stockdoctor.com.au/Portfolio
- Click on the relevant portfolio
- Click on the 'Cash & Term Deposit' Tab
- Click on the account name under Accounts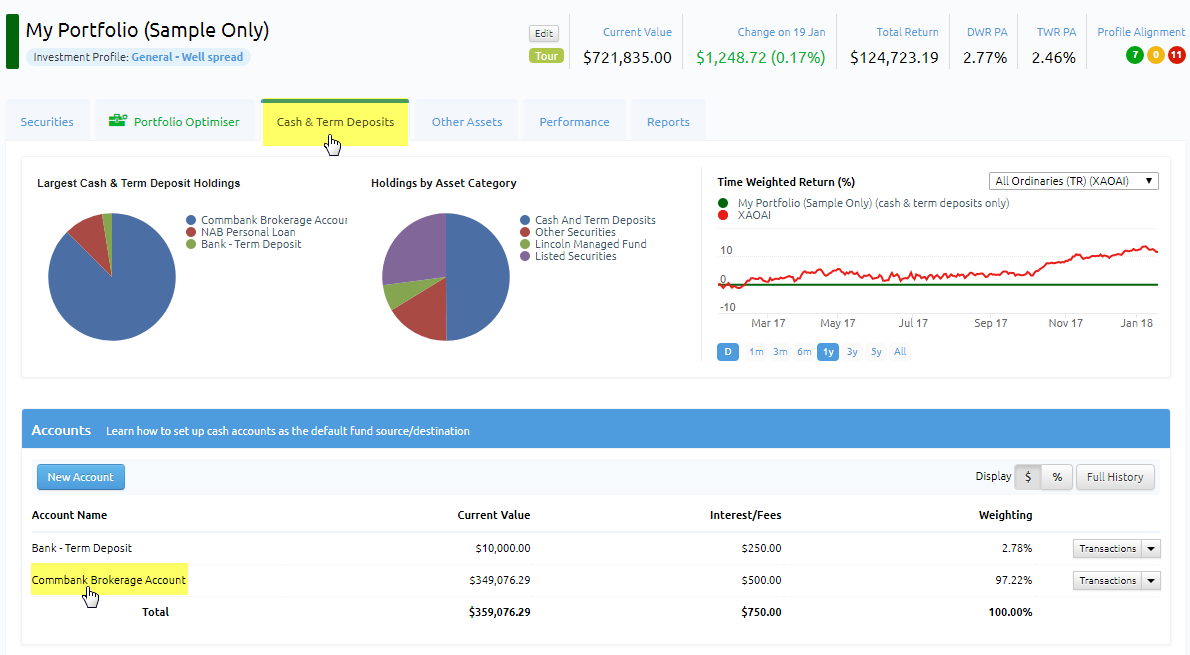 NOTE: Before you can permanently delete the account, you will need to remove all the transactions including income and expenses from the account by selecting the transactions and clicking the Delete button.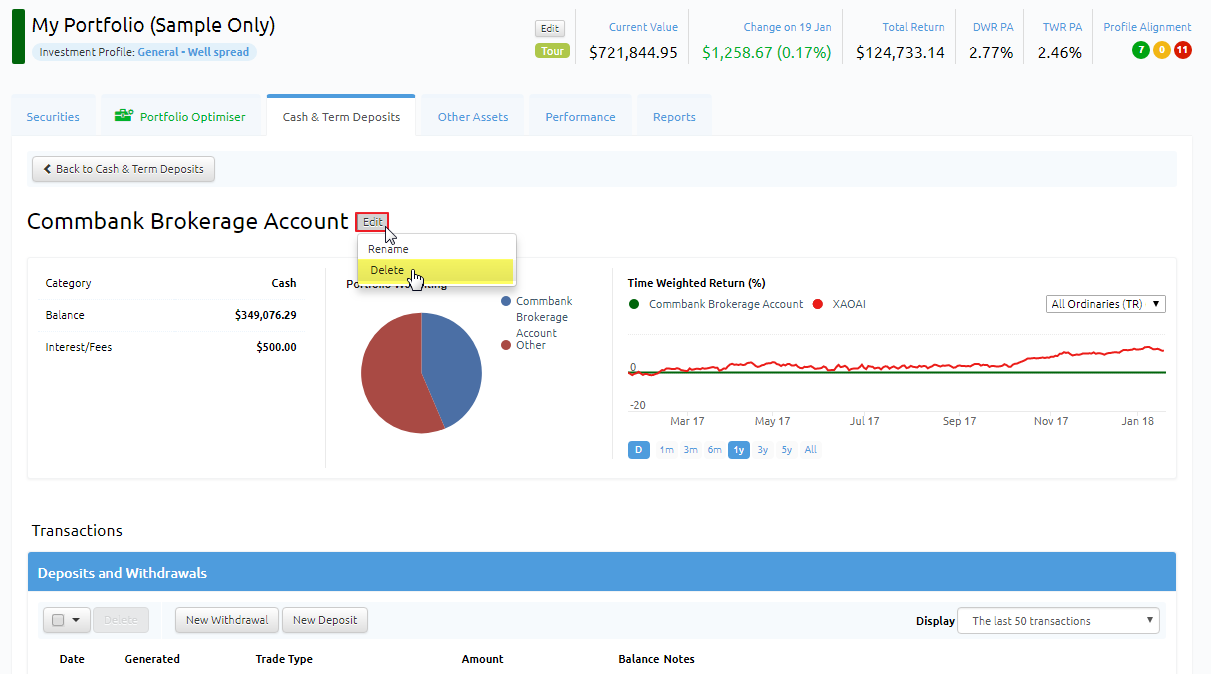 - Click the Edit button next to the account name in the top left corner.
- Select Delete
- Click Delete Account to confirm deletion