This release includes a new feature and improvements, including:
Portfolio Manager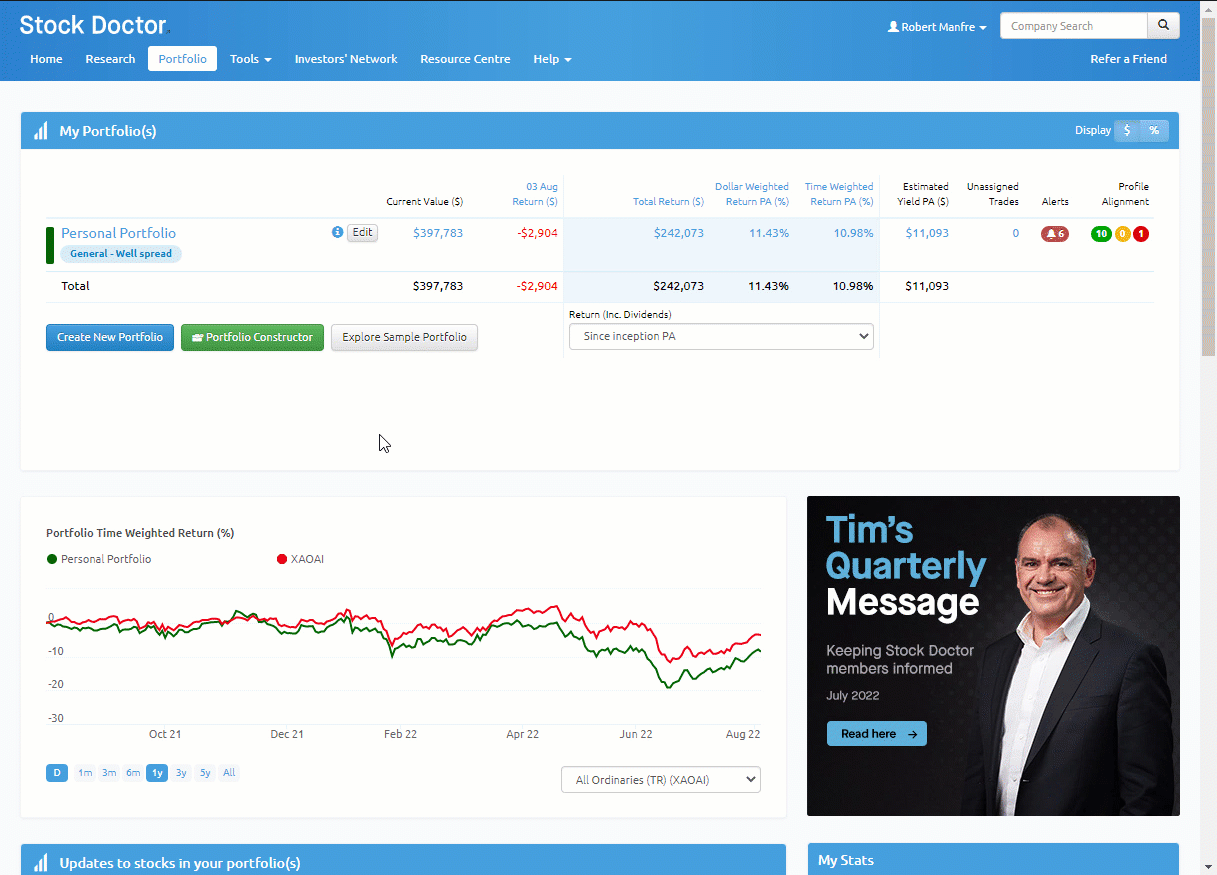 Improved logic to Estimated Yield field under Securities Held, it will now use historical dividends to provide an estimate when consensus forecasts are not available.

Charting Tool
Improved sorting and order of codes, making it easier locate and select specific ASX/International indices, commodity to overlay on a chart.

Fixed a number of data spikes in a range of Refinitive index charts.
Watchlist Tool
Added new field: EPS Growth 1 yr (%) Last Financial Year - EPSG 1yr (%) Last FY