Parameters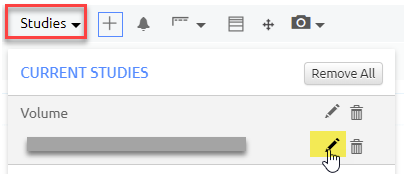 Revenue: You can choose a colour for the plot, by selecting the box next to it to bring up a colour palette.
Panel: You can also choose where the study is placed, by default it is set to Auto applying it to it own panel at the bottom of the chart but if you would like to overlay the study onto another panel, click the drop-down arrow next to Auto and select a panel e.g. Panel 1.
Once you have finished adjusting parameters, click Done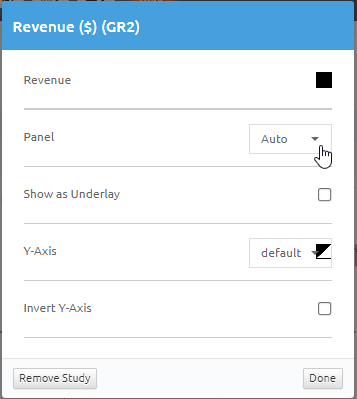 Theory
Revenue is the total amount of income generated from selling goods and services (excluding interest) related to the primary operations of the business. It's an important metric that shows how quick a company is growing in terms of sales growth and understanding whether a business has reached maturity. However, in assessing revenue growth, investors need to be mindful of artificial growth which can be generated through acquisitions, store rollouts, and cyclical timeframes.