ROE stands for Return on Equity.
Indicator Type
Formula
ROE = Normalised Net profit after tax (NPAT) divided by Average shareholders' Equity (calculated over two periods).
Parameters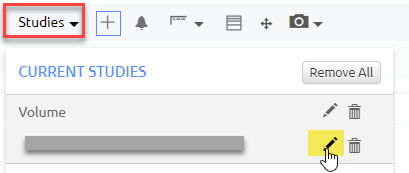 ROE: You can choose a colour for the ROE plot, by selecting the box next to it to bring up a colour palette.
Panel: You can also choose the panel where ROE is plotted, by default it is set to Auto applying it to its own panel at the bottom of the chart but if you would like to overlay ROE onto another panel, click the drop-down arrow next to Auto and select a panel e.g. Panel 1.
Once you have finished adjusting parameters, click Done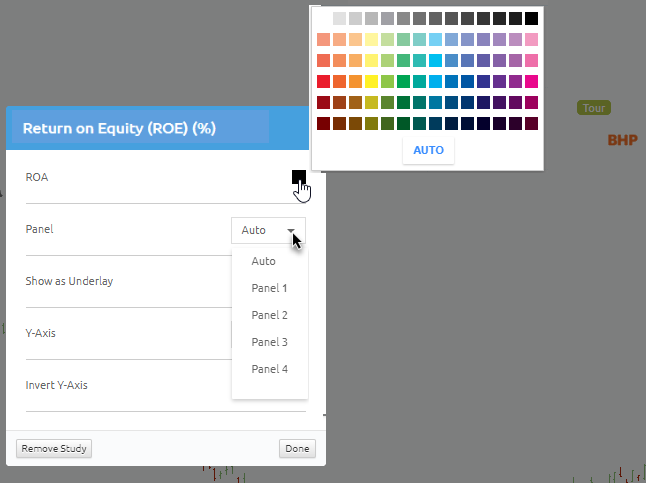 Theory
Return on Equity (ROE) measures the percentage return earned by each dollar investee by shareholders. This profitability measure is useful for comparing companies with similar capital structures (especially in the industrial and financial sectors) but can be artificially inflated by debt, asset write-downs, and buybacks.