Price target revisions is a momentum factor that measures the change in the median analyst price target estimates over the last three months.
In Stock Doctor, the percentage change in Price target revisions is located under Golden Rule 5 - Share Price Value.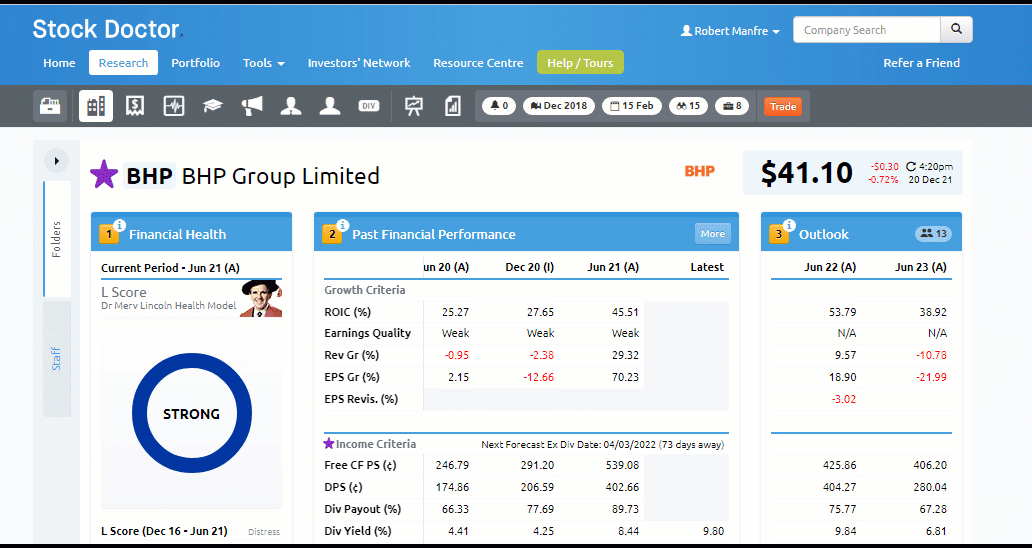 Revisions to price targets provides a good gauge of analyst sentiment but is only available for stocks with analyst research coverage.
Price target revisions have shown to be a more effective factor in contributing to portfolio alpha (excess returns above benchmark) than relying on the share price premium or discount alone.
Assessing the trend of the price target can help us make better stock selection decisions. Similar to forecast earnings revisions, our research has shown that investing in stocks with positive changes to consensus price targets over 3 months or avoiding those with extreme negative price target changes can lead to a profitable outcome.
Price target revisions are calculated over three months because this timeframe represents the ideal balance in capturing more recent price target trends without generating too much short-term signals.
Members can use price trend revisions to compare stocks by reviewing Star Growth Stocks or Borderline Star Growth Stocks watchlist and sorting by Consensus Price target 3 month revision (%) column.

EPS Forecast 3m Revision (%) can be accessed in Stock Doctor:
On the 9 Golden Rules page under Golder Rule 5:

As a view field in the Watchlist Tool

Applied as a criterion in the Stock Filter tool

Price target can also be overlayed on a chart under Golden Rule 4 – Share Price Sentiment by selecting the Price Target tab.