On the 17th of September, 2020, SSR Mining and Alacer Gold completed an at-market merger of equals transaction. Each of the issued and outstanding common shares of Alacer was exchanged for 0.3246 of an SSR Mining common share.
To account for this merger in the Stock Doctor Portfolio Manager
Navigate to the portfolio Director https://www.stockdoctor.com.au/Portfolio
Select the portfolio in question.
Under Securities Held
Click on the code SSR
Under Trades and Adjustments
Click on Other Transactions and Select New Consolidation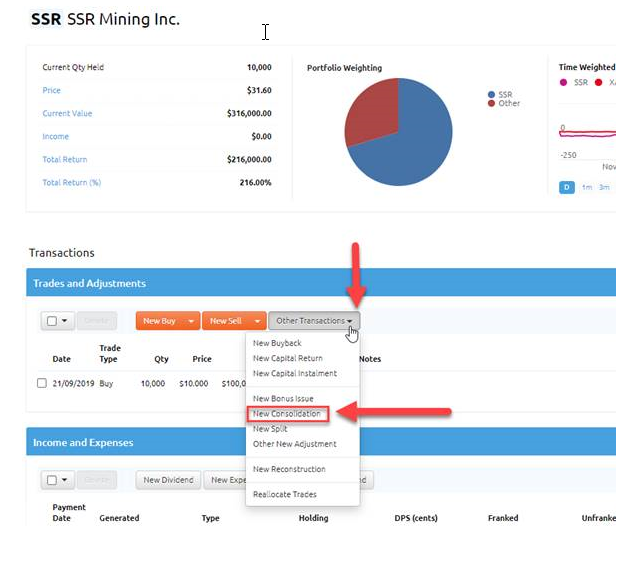 Enter Adjustment date as 17/09/2020
Enter Each 10000 units becomes 3246
Click Save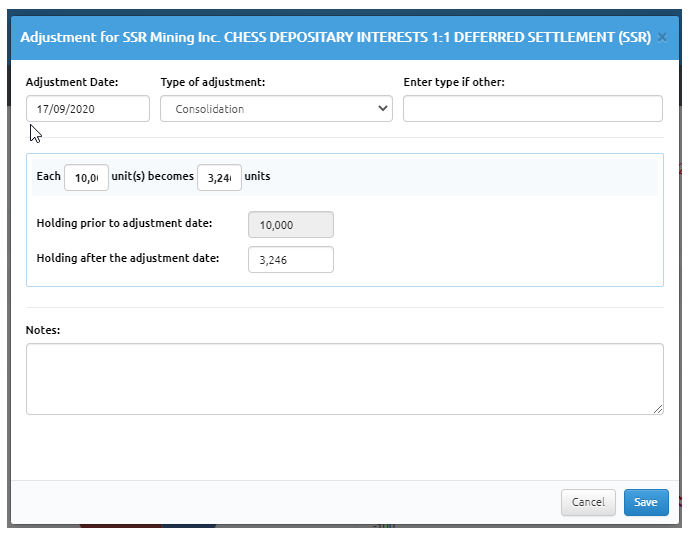 You have now accounted for the AQG/SSR Merger.