If you are having difficulties booking into a webinar using Firefox, please check the following Firefox settings below:
Open Firefox
Click the menu button and select Options. ...

Select the Privacy & Security panel
Under Enhanced Tracking Protection
Select 'Standard'
Scroll down go to the History section.
Untick 'Always use private browsing mode'


You should now be able to book into the webinar.
If you still have difficulties, please check if you have any pop-up blockers - Add-Ons installed.
Such as 'AdBlock', if so disable it on our website.

If installed, icon usually be found on the right of the address bar. (see screenshot below).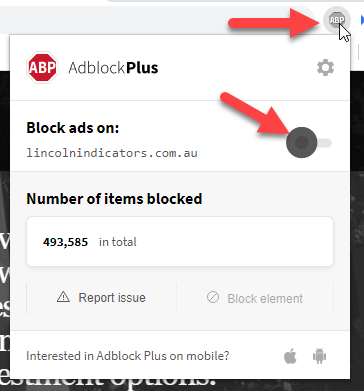 Alternatively, you can call one of our friendly support members on 1300 676 333 or email support@lincolnindicators.com.au