If you participate in a DRP, you will need to enter the details into the Stock Doctor portfolio manager manually. See instructions below:
• In your Portfolio, under 'Securities Held'.
• Click on the Security name or Code that you are participating in the DRP of.



• Scroll to the bottom of the following security page and under 'Income & Expenses' you will see all the dividends that you are entitled to for the selected company.
• On the right had side of each stated dividend there is a 'Reinvest' button. This is what you will need to select if you are participating in the dividend reinvestment.



• Fill in the details to match you statement in the box that appears in the screen.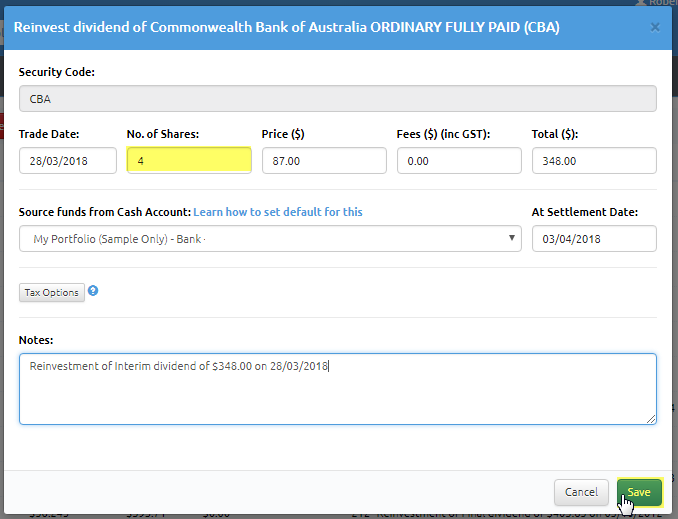 • Click 'Save' and you have completed the process.