Events can be overlayed on the main price chart to help explain share price movements.
These include Price Sensitive Announcements, Star Stock rankings and Ex-Dividend dates.
Clicking the Events tab on the left will display a list of Event Options: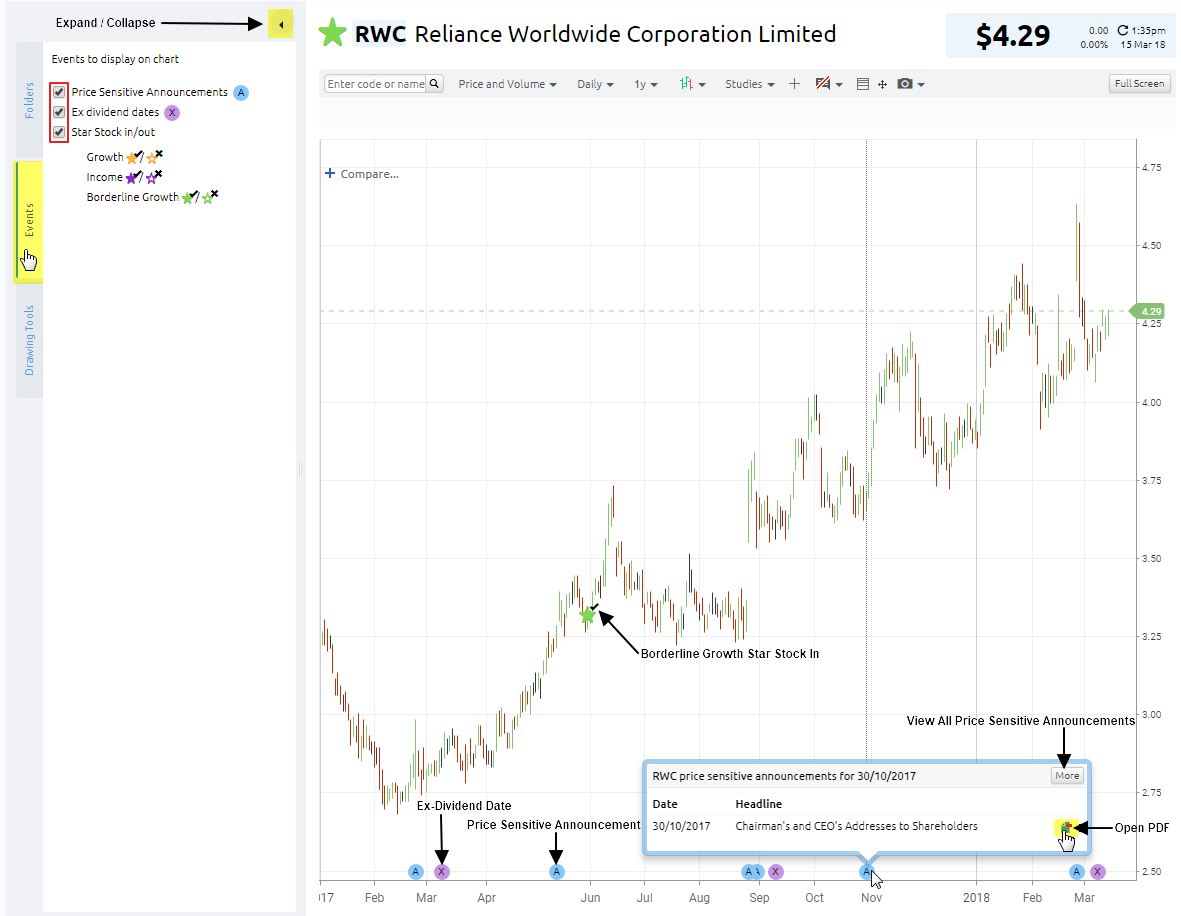 Ticking a Price Sensitive Announcement  or Ex-Dividend date  Event type will plot a circle icon at the bottom of the chart on the date of the event.

Clicking on an Event icon shown on the chart, will display a pop-up more information about the event (See image above).
* If it's a Price Sensitive announcement, it will have a Document icon.
   Click to view the Full Announcement in PDF format.
Clicking the event icon again will Close the pop-up.


Ticking a Star Stock In /Out will overlay a Star Icon above the price bar on the date of the event. 


Star ✔ indicates In Date, Star X indicates Out Date