Clicking the Layout menu drop-down, will list both predefined and custom layouts.
A desired layout can be customised, so it appears in the same format each time the program is started or a new stock is analysed. The selected layout you choose will be used as the default and is loaded the next time the charting tool is open.
There is a pre-defined view that is automatically present when you first open the charting tool is of the share price and volume. However, you may wish to customise the view in order to view your preferred indicators and/or suit your own requirements.

Selecting one of these layouts will immediately apply it to your chart.

To save the current chart configuration as a new layout:

Simply Add the relevant studies and overlays appropriate to your graph. e.g. MACD, RSI, Volume...

Click on the Layout menu and choose Save as new layout… on the bottom of the layout menu.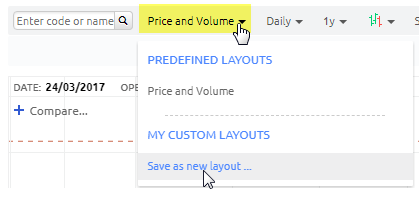 You be prompted with the following dialog to name the layout.

Give the display a name that will be identifiable.Once you have entered a layout name.
Click Save it will be added to the drop-down list and be selected as the current layout.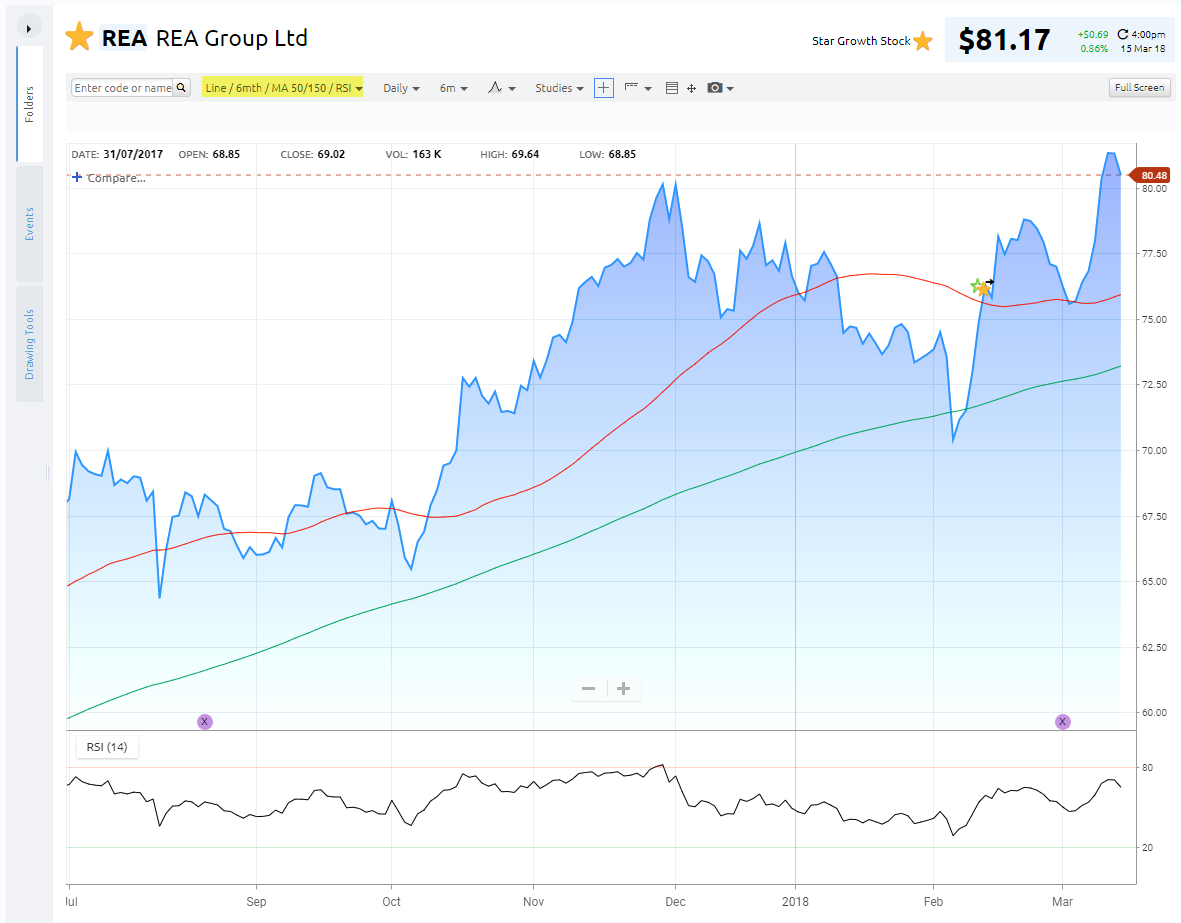 Switching between layouts:

If you have created multiple views and wish to alternate between them, then Select the drop down menu immediately next to the layout which will display all saved layouts.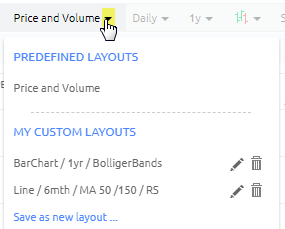 Saving Changes to a Layout:

In order to avoid losing saved display settings, it is recommended that the layout be saved by clicking Save icon next to the Custom Layout .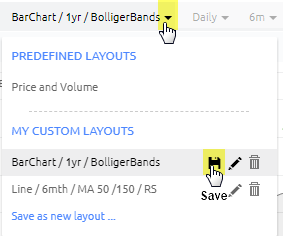 The current settings that are stored in the layout will remain when a chart for a new symbol is loaded.
Deleting a Layout:
If you would like to delete a layout, Select the Layout drop down menu and click on the Bin Icon next to the layout you want to delete.