Developed by Jim Berg, based on the Volatility and RSI.
The Jim Berg system is a technical system designed to work with stocks in an uptrend.
 
It is primarily aimed at buying into stocks in established trends ie. not just breaking out or reversing. It aims at buying into weakness in a stock in an established uptrend.

Yellow line - Jim Berg Profit taker. Daily chart of short term trades when two consecutive closes are above this line.
Red line - Jim Berg Trailing Stop. Weekly chart when two consecutive closes below this line.
Blue bars - Jim Berg Volatility Entry
Red bars - Jim Berg Caution. New lows
Black bars - Neutral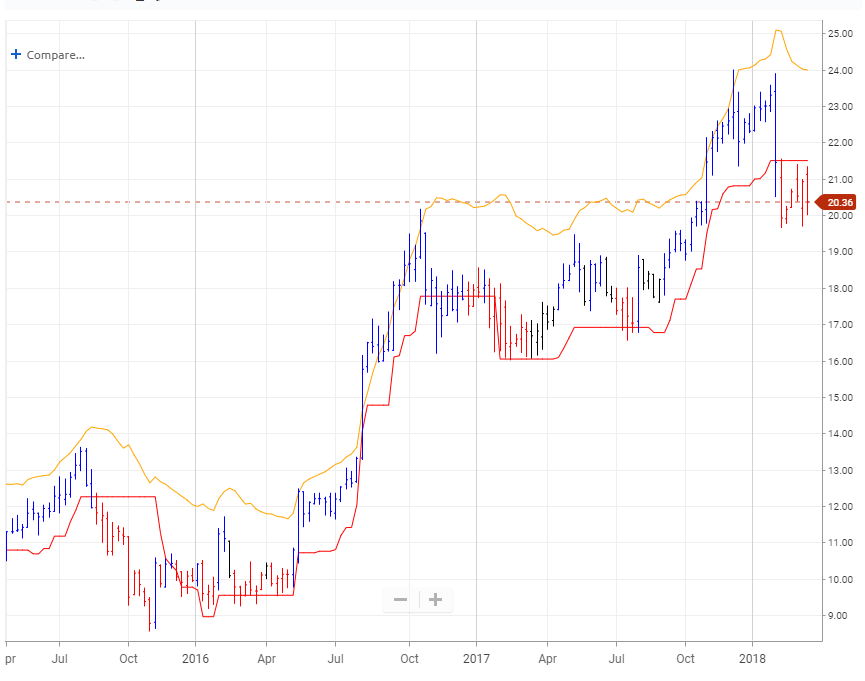 Optional: You can add a 34 week Exponential Moving Average. Jim Berg suggests the stock must be trading above this line and the line must be rising.