Using your smartphone or tablet, you can place a trade on the Stock Doctor Mobile site.
Once a portfolio is linked to a Bell Direct account, Buy and Sell buttons are displayed in the Portfolio > Current Holdings section as shown:
To place a trade click the orange Buy or Sell buttons for a specific share.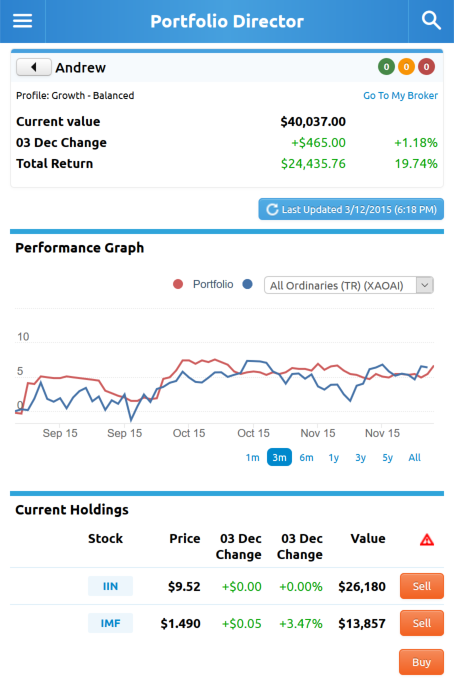 If you select to enter a 'Buy' trade, the order pad will appear in Blue.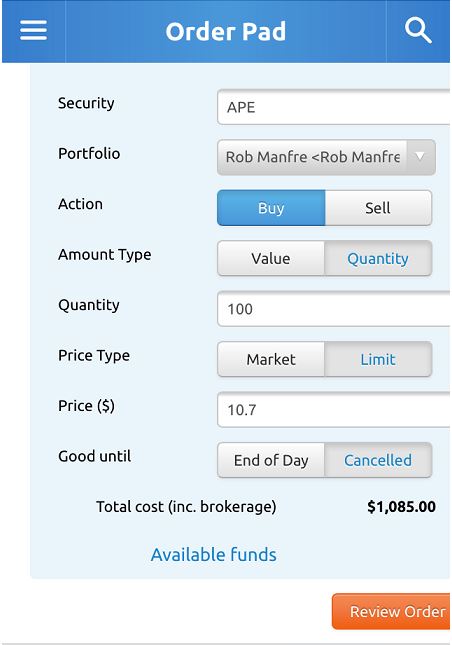 If you select to enter a 'Sell' trade, the order pad will appear in Red.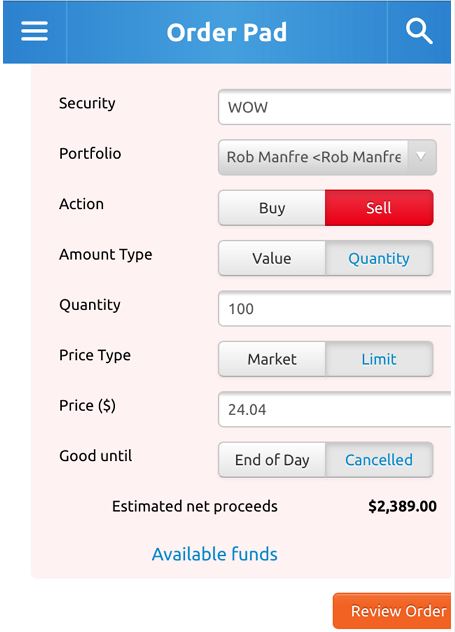 In the Order pad, you will need to enter in the Company code. 
Select the type of order you want to place either Market or Limit.
Next, click the Quantity button and key in the quantity.
For a limit order, enter the Price per share in the 'Price ($)' box.
Select how long your order is Good until, either end of day or until cancelled.
After you have completed entering all required fields, click Review Order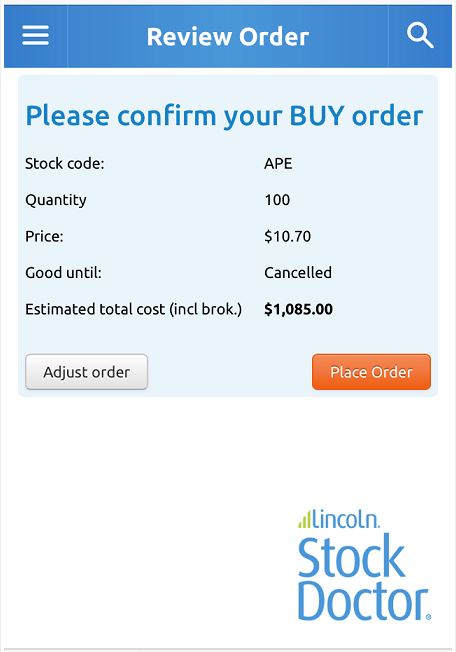 Review your order, then click on the orange Place Order button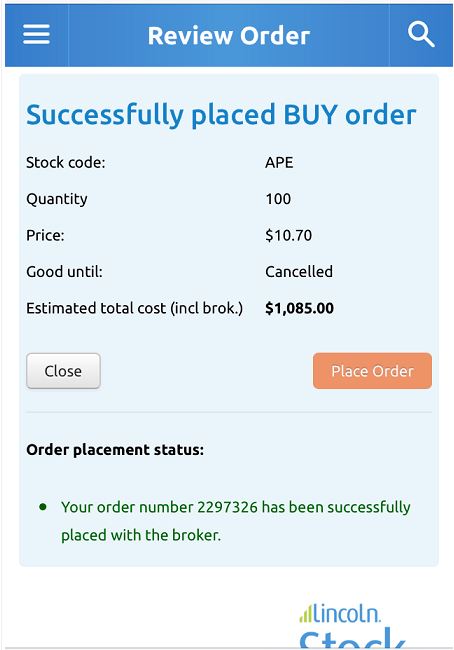 Once you've submitted your order, you will receive a confirmation page displaying if the order has been 'Successfully placed' or 'Failed to place'. 
Clicking the Close button returns to the portfolio manager.
If there is an error placing the order it will display a page like the following: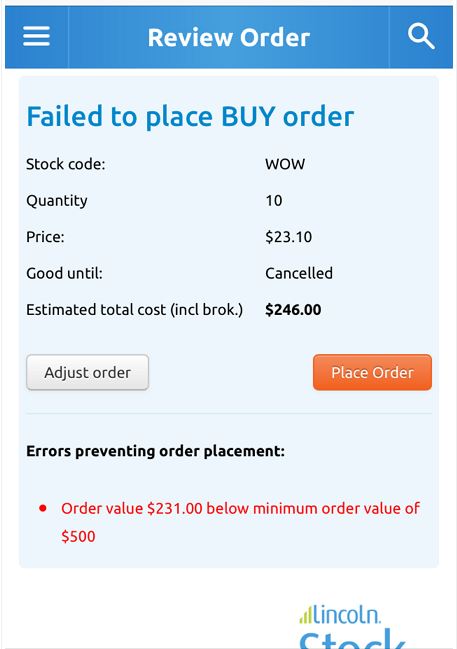 It will display the reason why the order failed.
Click the 'Adjust Order' button to edit order. 
If you have difficulties placing an order, please call Bell Direct on 1300 786 199 and select option 1. 
Switching between Mobile Site and Full site
What is the difference between Limit and Market orders?