There is no limit to the amount of stock filters you can store in Stock Doctor.
NOTE: It is advised that if you have no intention of using a filter, then delete it. Otherwise the list will become difficult to manage.
You can however bring your favoured filters to the top of the list by selecting a filter and then clicking on the Edit Selected Filter button and selecting Manage Favourites.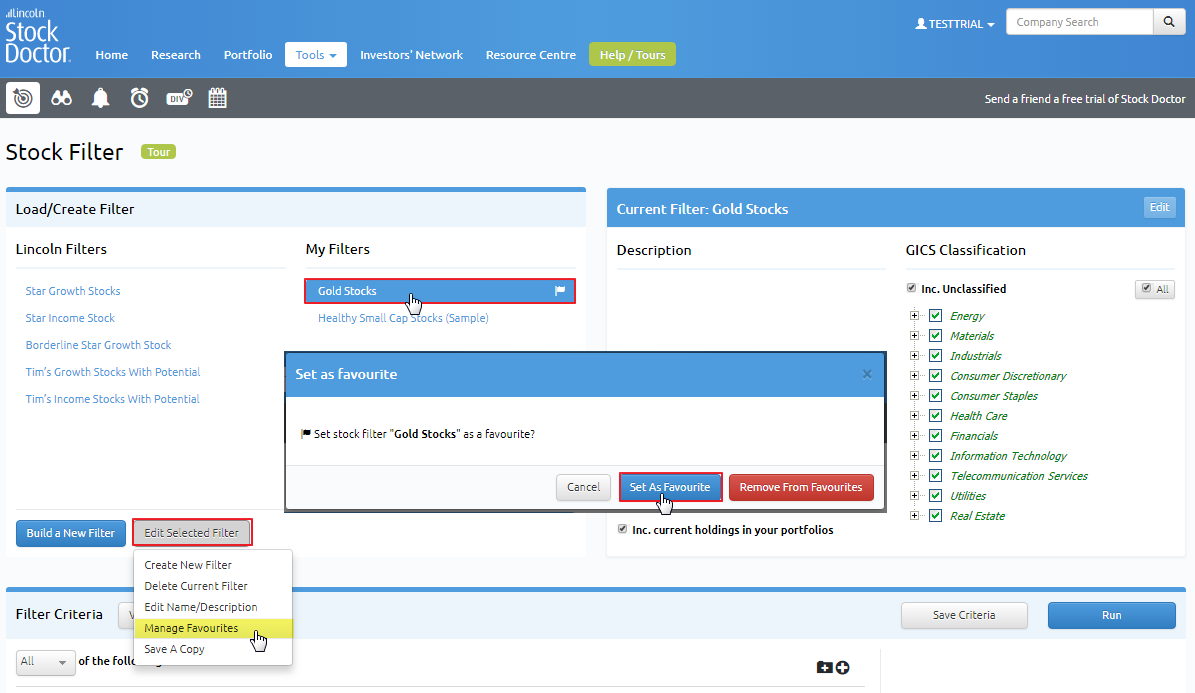 Then select 'Set As Favorite'