Provides you with all the information you need immediately. The mobile layout is different to our full webpage to give you an improved, faster experience with mobile specific features.   
Research Panel
Provides you with the number of Lincoln preferred companies covered in each category. Each coloured circle represents a category. The number in the circle represent the amount of companies in that category.
Clicking the number in the circle will display the full list of companies in this category. By default the companies will be listed in order of Last Updated.
Selecting a company from this list by clicking on its code or name will direct you to the 9 Golden Rules page.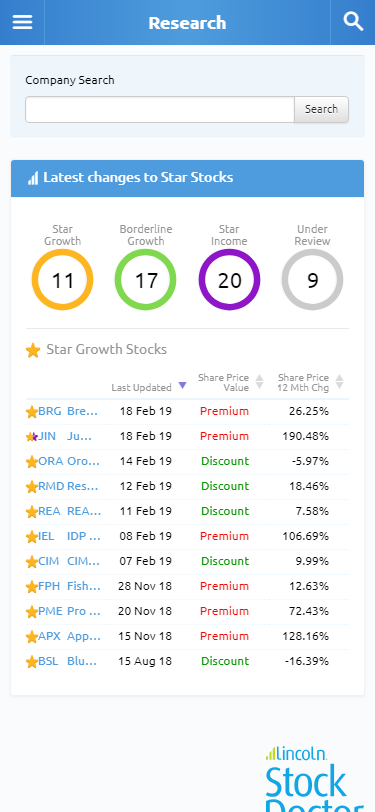 9 Golden Rules page
This screen provides an overview and easy to read snapshot of how a company measures against Lincoln's 9 Golden Rules.
Clicking on any number in the blue toolbar, will direct you to that Golden rule.
In addition, this screen houses the Lincoln analyst commentary, strategic comment, important events and latest price sensitive announcements.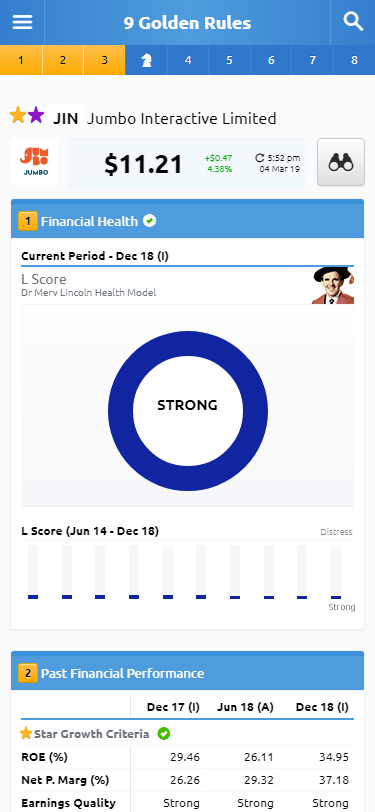 Navigation Menu
To access this menu, click on the three dashes located at the top left hand corner.
Clicking on any of the options provided on the left, will direct you to the page selected.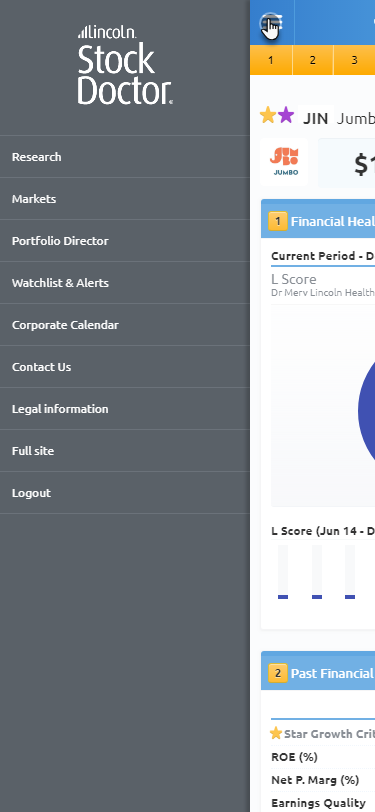 Search Tool
To access this tool, click on the Magnifying glass icon located at the top right hand corner.
This search box allows you to find companies by company code or name.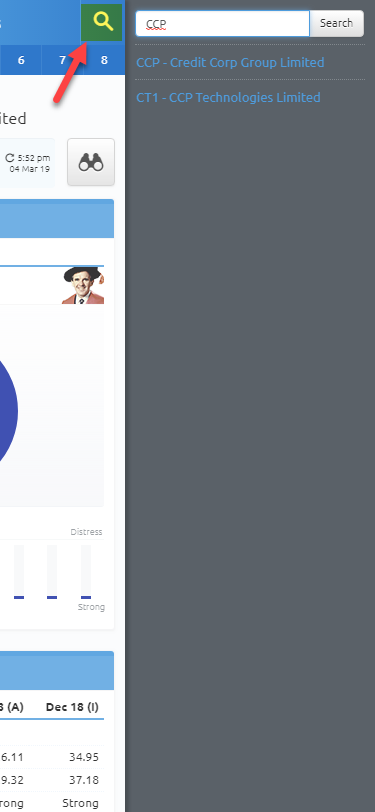 Markets Panel
Provides you with the movements across key market indices.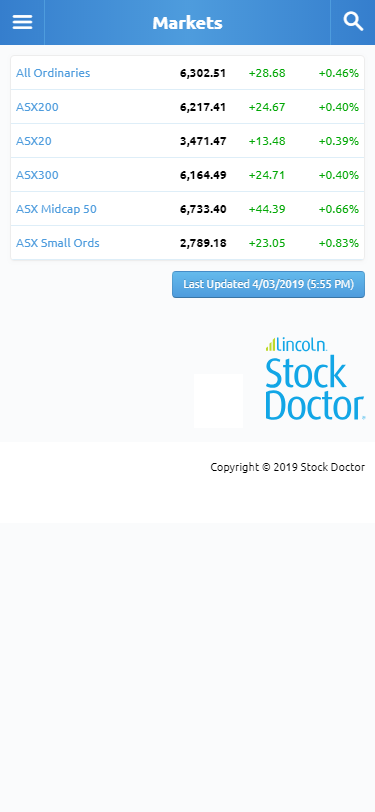 Portfolio Director Panel
Provides you with a snapshot of your portfolios performance and alerts you to companies no longer meeting your investment profile.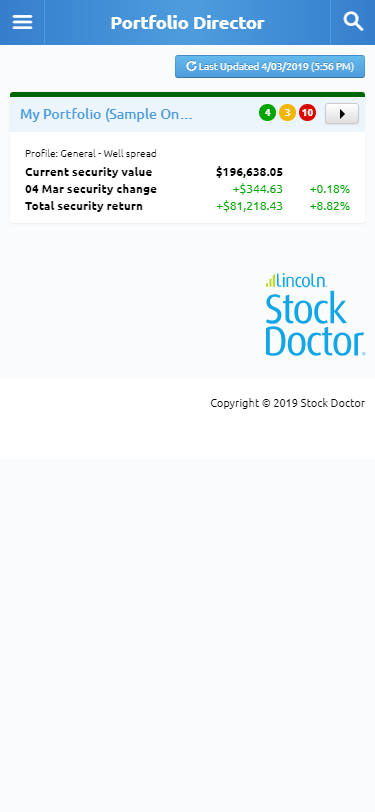 Watchlists and Alerts Panel
Provides you with an overview of triggered alerts and company movements. Simply click on the arrow to expand the list of stocks in a particular watchlist. On the left of the companies listed in your watchlists and portfolio holdings you will see a 'bell' icon with a number. The number on the bell indicates the number of alerts you have created relating to this company, if the icon is red this indicates an alert has been triggered.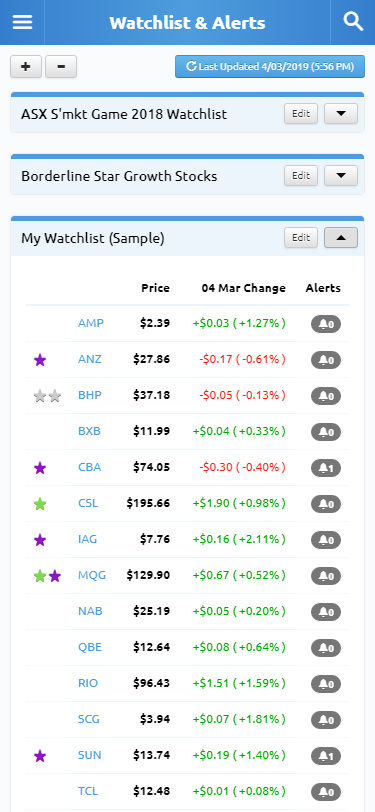 Contact Us
Provides you with Lincoln's customer service and support contact details.
Full site
This will direct you to Lincolns full website. Please be aware, as most mobile phones have small screens the full webpage may not display correctly. 
Logout
This will log you out of your current session.
Switching between Full Site and Mobile Site
Create a shortcut to Stock Doctor on your tablet, Ipad or mobile device