The data on the 9 Golden Rules screen is displayed in the following order (from left to right):
16 periods of historical data (Golden Rule #2)
Data as at today's date (latest)
Forecast figures (Golden Rule #3)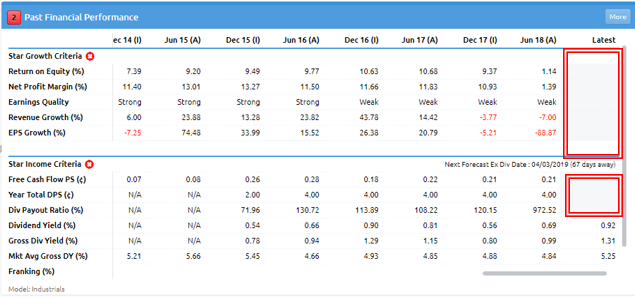 In the column 'Latest' which displays data relating to today, these data values change on a daily basis as a result of daily share price movements. Under Golden Rule 2, none of these data items have price as an input, and the value returned at the time of the release of their report (latest financial period) continues to be the value of today (column 'Latest'). Therefore, as shown above in red, the information is hidden.

Where under the income criteria, dividend yield is a function of price. Therefore, as prices change daily so do the dividend yields. However, the rest of the repetitive information is hidden.