The Analyst Comments Screen primarily contains Lincoln Analysts' Comments on price sensitive Company Announcements including Profit Results that will also impact the Company's Financial and Investment Ratios that comprise its Financial Health Score. For Ratios considered Unhealthy, it also suggests what the Company can do to improve this Ratio in future. On this screen you will also find a summary of the position of the Company on each of the three Primary Golden Rules.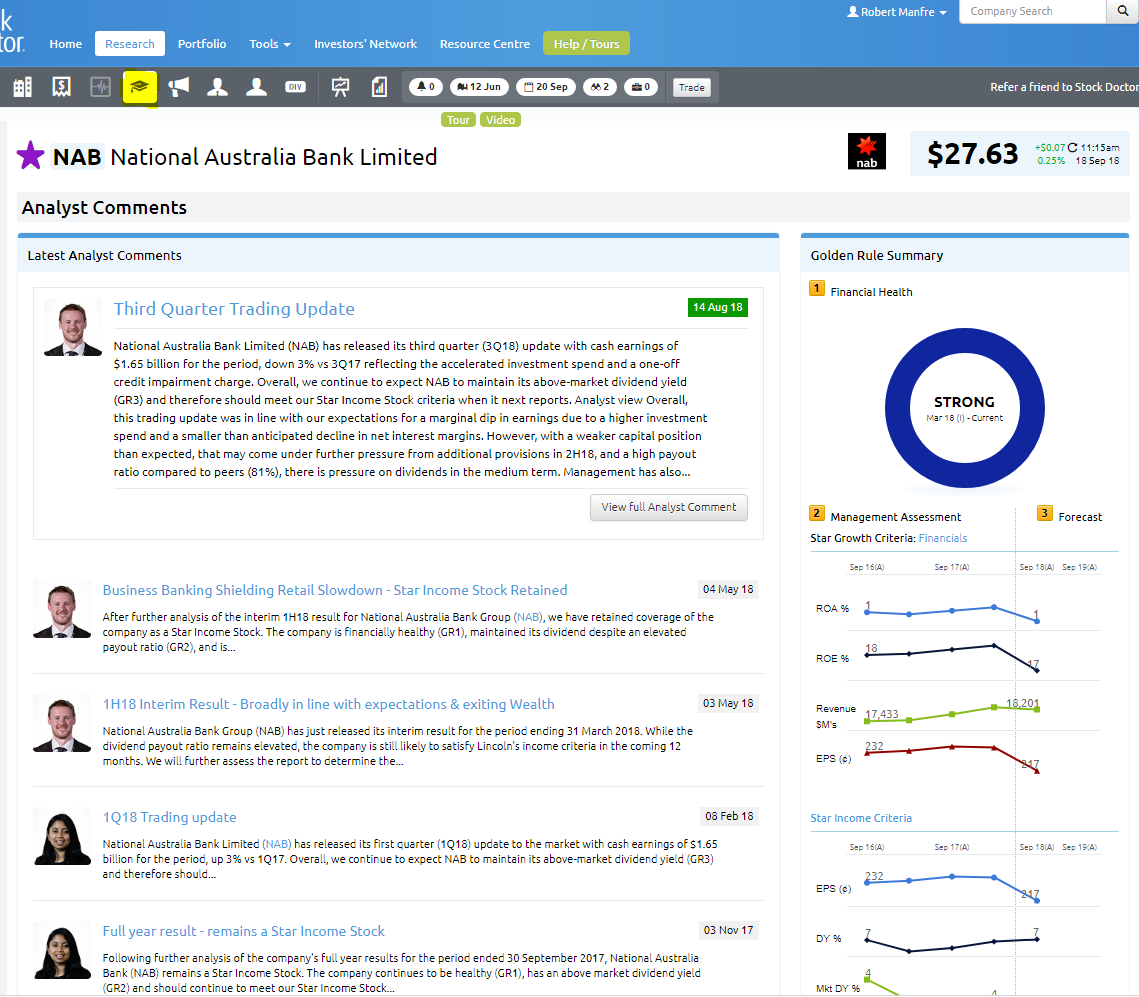 Lincolns' Team of Research Analysts provide a summary and diagnosis for at least each Company's Annual and Interim Results but also major Corporate Actions and Events. For each Star Growth Stock, Borderline Star Growth Stock, Star Income Stock, and Lincoln Covered Stock, a detailed Analyst diagnosis is provided. Comments may include an explanation as to why the Company is a Star Stock in the Context of Lincoln's Golden Rules, and refer to Balance Sheet, Profit and Loss and Cash Flow movements. For Non Star Stocks, a brief Comment is provided relating to the Company's Financial Health Rating.
The Analysts Comments are provided through the Online Membership System to ensure you have available the most up-to-date Operating and Investment Data and Research as promptly as possible following Events influencing the Company Outlook.

To access this feature click on the Analyst Comment icon found in the 9 Golden Rules Screen.

 Alternatively, click the 'View All' Analyst Comment Button on the Research Screen.