The Analyst Comments screen contains research from Lincoln's team of analysts. To access this feature, click on the Analyst Comment icon found in the 9 Golden Rules Screen.

They can also be accessed by selecting more within the 'Key Events' tab located in the "Analyst Comments" section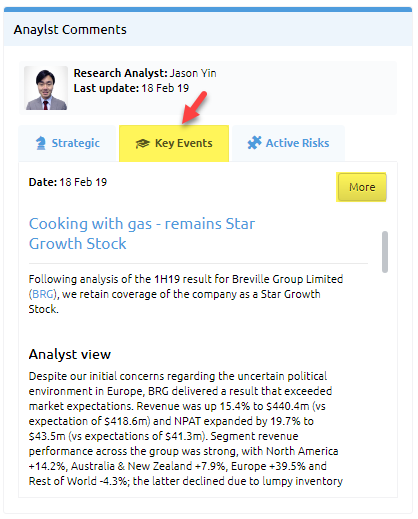 Alternatively, click the 'View All' Analyst Comment Button on the Research Screen.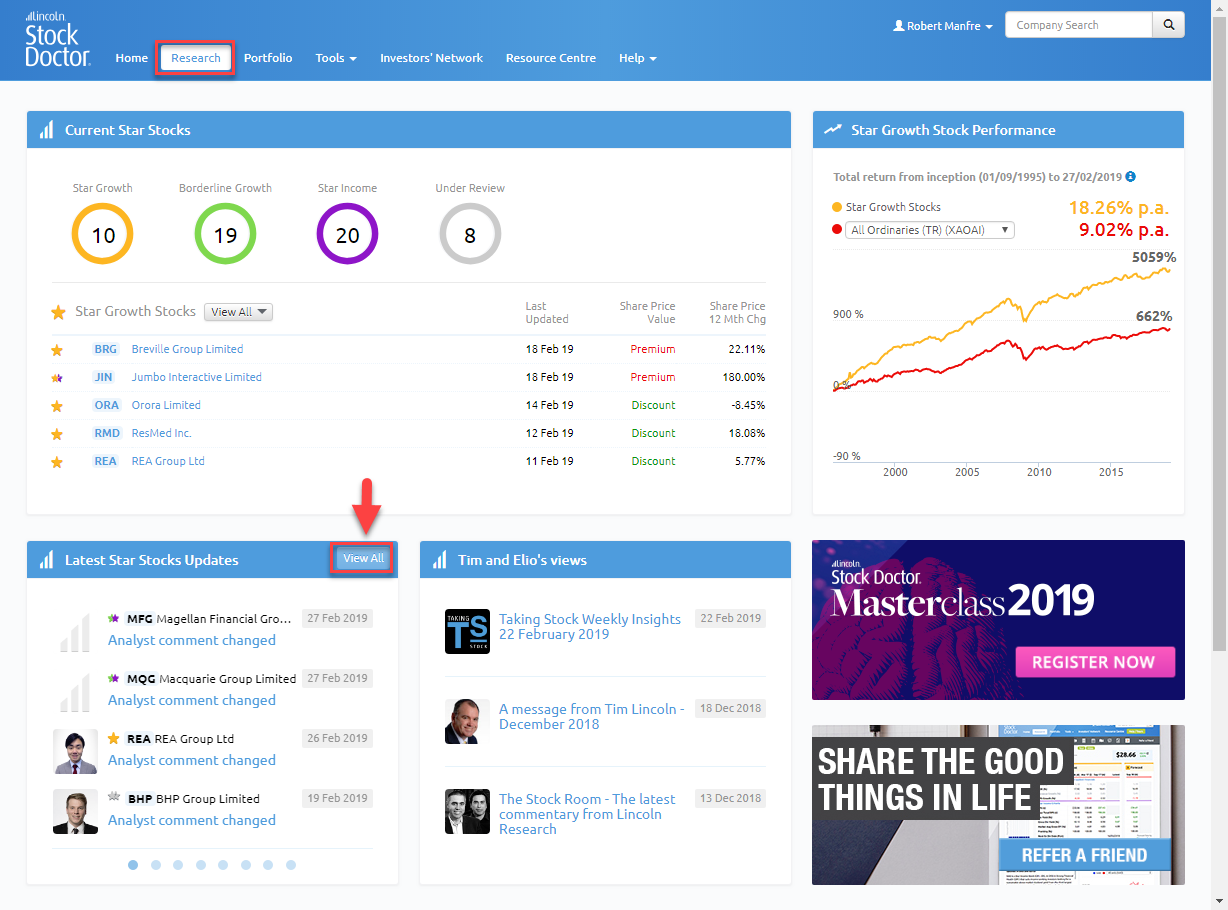 Lincoln's analysts provide qualitative diagnosis for each covered company. Research pieces will be provided for annual and interim results, but also major corporate actions and events. Comments may include an investment thesis and any Active Risks investors should be mindful of. For non-covered stocks, a brief Strategic comment is provided relating to the Company's Financial Health Rating.
A company's historical analyst comments can also be accessed from this page.