Before investing in a company, an investor should have a basic understanding of that company's principal activities, as well as the potential opportunities and threats that may impact future earnings of the company or its industry.
Stock Doctor combines information on every ASX listed company's operations and principal activities with analyst comments, company director statements and extensive financial data to help you understand the business behind the stock.
Understand what the business does to generate revenue
Visit the company's website to learn more
Research the directors and management team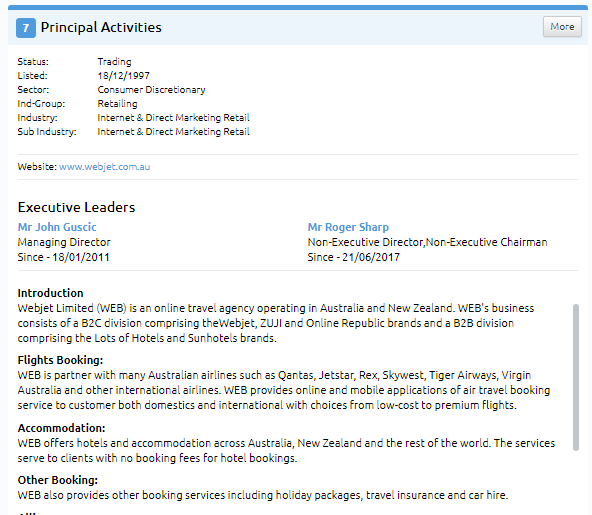 Our analysts also spend a significant amount of time analysing the operations of stocks within our preferred list. Therefore reading the analyst comment will give you a solid insight into what the company does.
Other important things to look at are the management of the company and understanding their past experience and the other companies they have been involved. When looking at Board members you can should also look at the other Boards they currently sit on and assess their performance.