Borderline Star Growth Stocks are companies that meet our quantitative growth and quality thresholds, but are not ranked high enough to be considered a Star Growth Stock.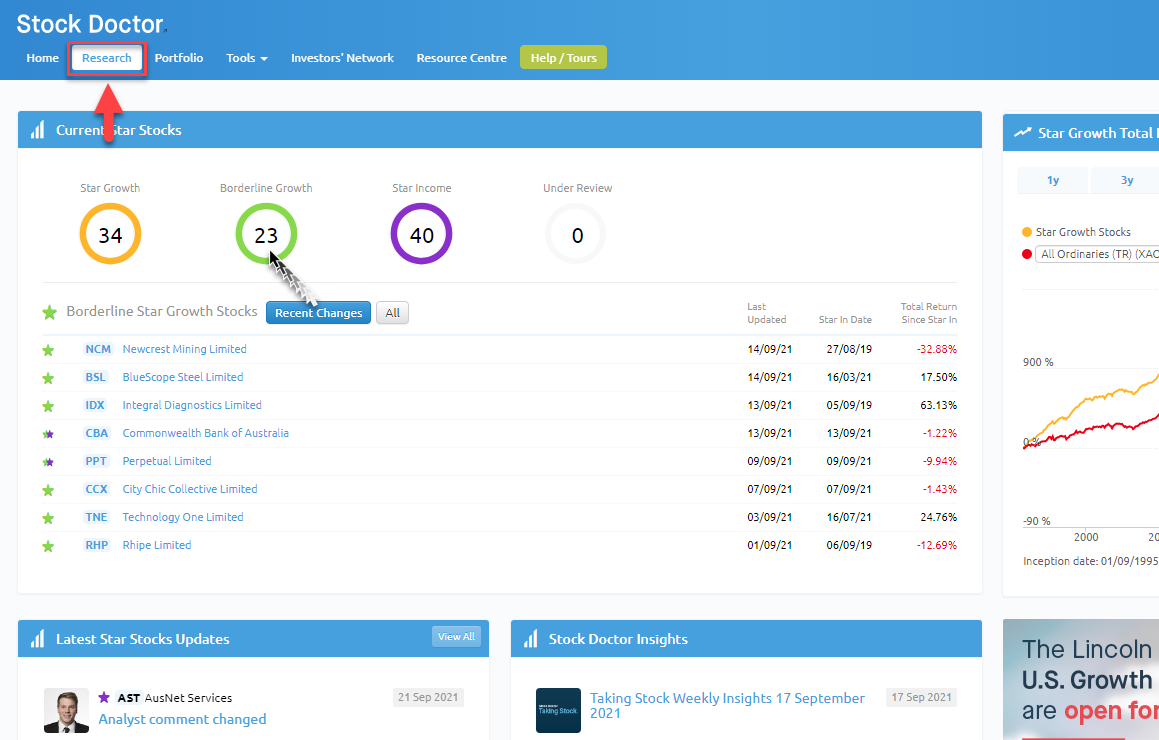 Borderline Star Growth Stocks will need to be healthy for at least two consecutive periods and therefore meet Golden Rule 1. They also need to pass Golden Rule 2 Past Financial Performance, that is pass key hurdles for sector-specific quality and growth factors including return on equity or return on invested capital, net profit margins and earnings quality. Lincoln's research team, then oversees the opportunity set to ensure companies make the investment grade Golden Rule 3.
Borderline Star Growth Stocks can be used by investors to broaden their spread of quality businesses beyond Star Growth Stocks, as they still meet the key financial characteristics of a quality and growth business and pass all three of our primary Golden Rules for Growth.
If you would like to discuss a company's Borderline Star Growth Stock status, members can contact our Research team via email at support@lincolnindicators.com.au or speak to the team directly on 1300 676 333.