The "My Filters" section is where you can create your own filter calling on the massive Stock Doctor database to identify stocks that exhibit particular qualities.
Unlike the "Lincoln Filters" where the criteria are not editable, in the "My Filters" you are limited only by your imagination. This section is for an advanced user of Stock Doctor and we would recommend you become familiar with our methodology and the remaining features of Stock Doctor before utilizing this feature.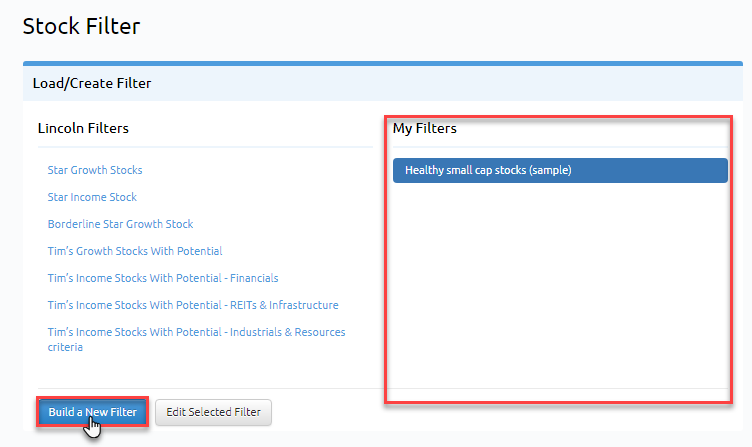 Sample Filters (displayed above)
When you first access the "My Filters" section you will notice there are two sample filters selecting either of these and then clicking on "Criteria (Click to expand to View/Edit)" will show you an example of how you can build your own filters. Feel free to uses these filters or edit them to suit your own personal requirements.
Build a filter
In order to build your own filter you first need to click on the "Build a filter" button (displayed above). 
Give your filter a name that is immediately identifiable and write a description to remind you what types of stocks the filter is trying to identify.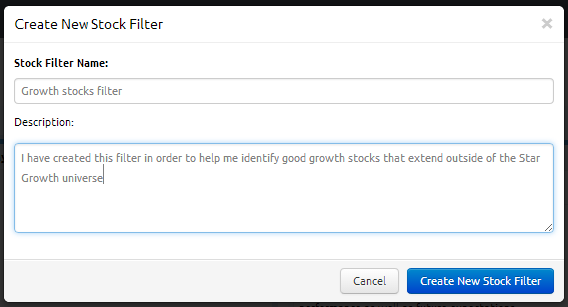 By selecting the filter as a favourite it will ensure it always appear at the top of your list.
Once you complete you description click on "Create New Stock Filter"
Criteria (Click to expand to View/Edit)



The Criteria box below should now be expanded with the first criteria being "Trading Status = Trading". In order to add a criteria you will notice options to the right with include a plus and minus symbol as well as arrows up and down. 

 To Add a criteria

 To Remove a criteria

 To move a criteria Up the order

 To move a criteria Down the order
Simply clicking on the plus symbol will create a blank option. In order to select a criteria simply click on the 'Select option' dropdown box and list will appear.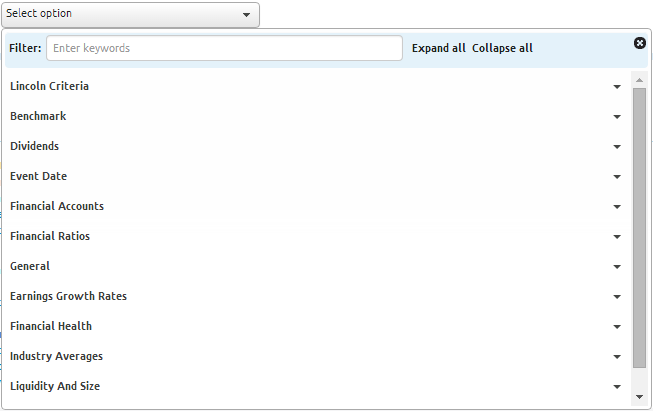 With over 300 searchable criteria it is necessary to group the criteria into different sections. In order to help navigate the stock filter criteria we have created two useful shortcuts.
The first is the filter where you can type in a key word and the filter will bring to your attention those criteria which include the word/acronym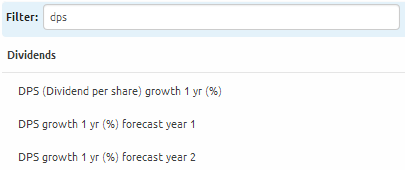 The other is through the 'Lincoln criteria' which appears at the top of the groupings. This is a collection of our most commonly used criteria and allows you quick access to a refined list of criteria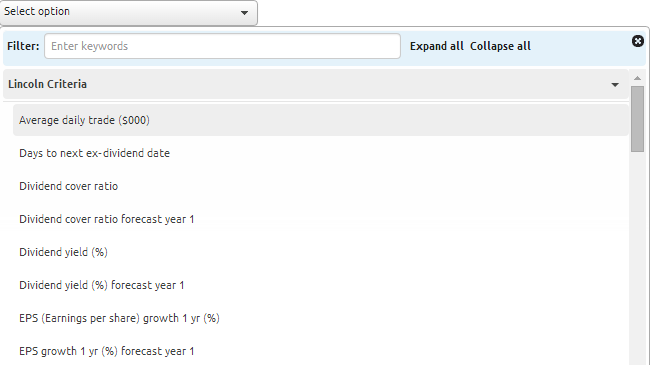 Once you select a criteria define the parameter you wish to benchmark it against

In order to add another criteria simply click on the '+' symbol to the right of the criteria you have just entered.
Once you have entered a range of criteria within the system simply select "run" and the system will retrieve the stocks from our database that meet the requirements identified.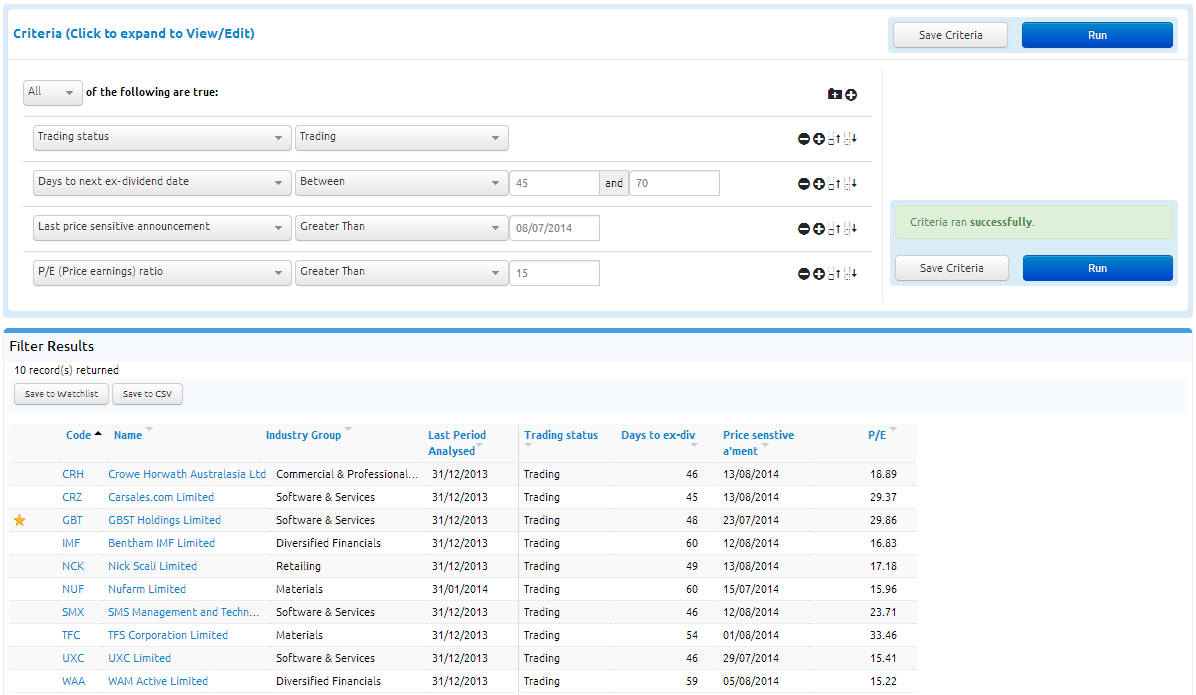 Once you have created a filter that identifies the type of companies you wish to have identified, then click on save in order to save the criteria for use at a future date.  
Changing / Deleting a filter
If you wish to change the name or description of your filter, or if you no longer wish to have it then click on the Edit Selected Filter located in the bottom left box and select the appropriate action