Welcome to the Portfolio Manager home screen, the dashboard for all of your portfolios. From this home page, you'll be able to see at a glance the latest changes to your portfolio value, see the stocks within your portfolio have been updated and access the constructor tool.
Update yourself on the Current Value of your portfolio and changes to the value of your portfolio. You'll also be able to see the Dollar Weighted Return (%) and Time Weighted Return (%) on your portfolios.
For income seeking investors, we've included estimated yield per annum in dollar and percentage terms.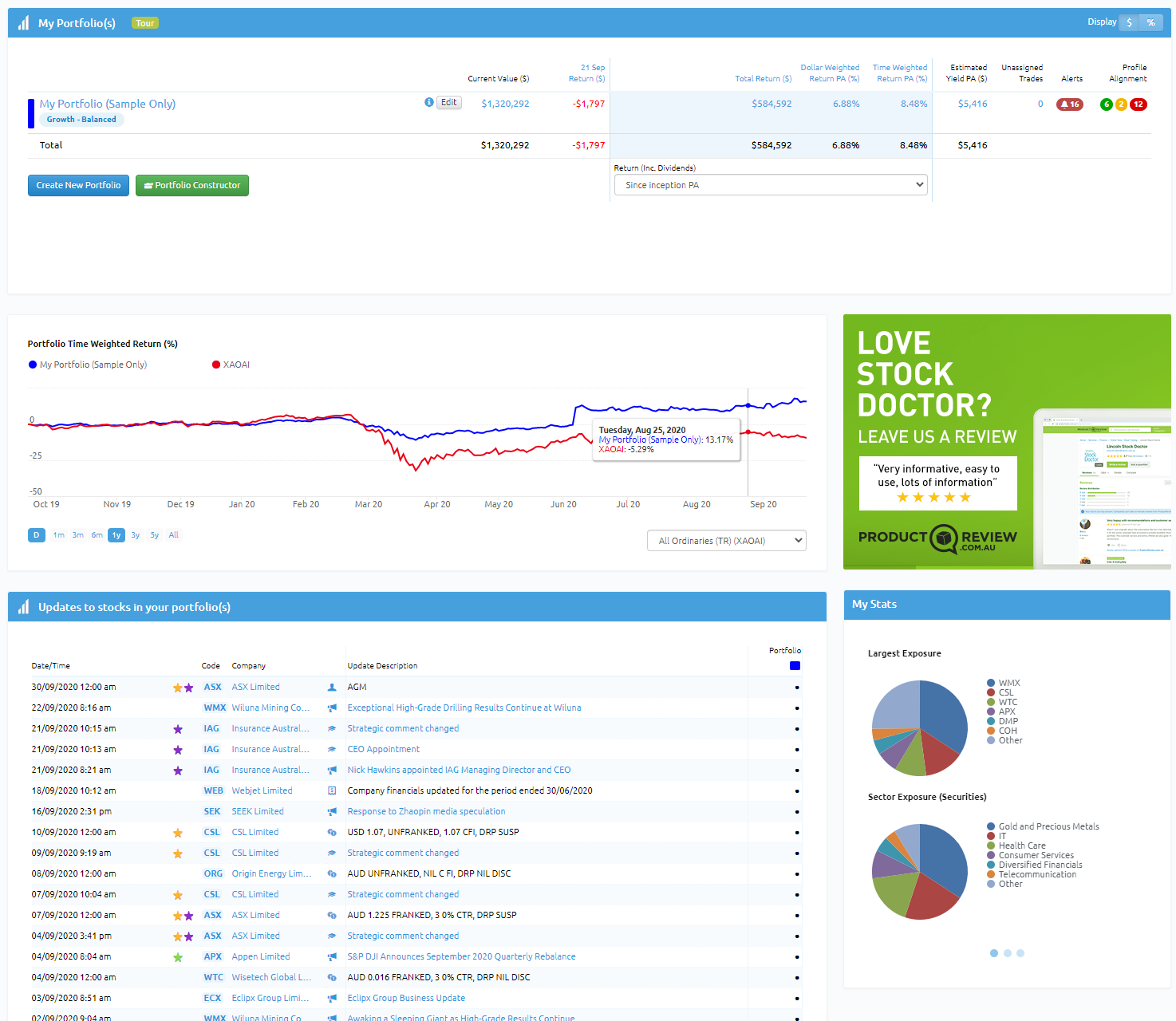 Check the performance of your portfolios, over various time frames: for the day, for the month, 1-, 3- and 6 month time frames as well as 1 year, 3 year and 5 year performance.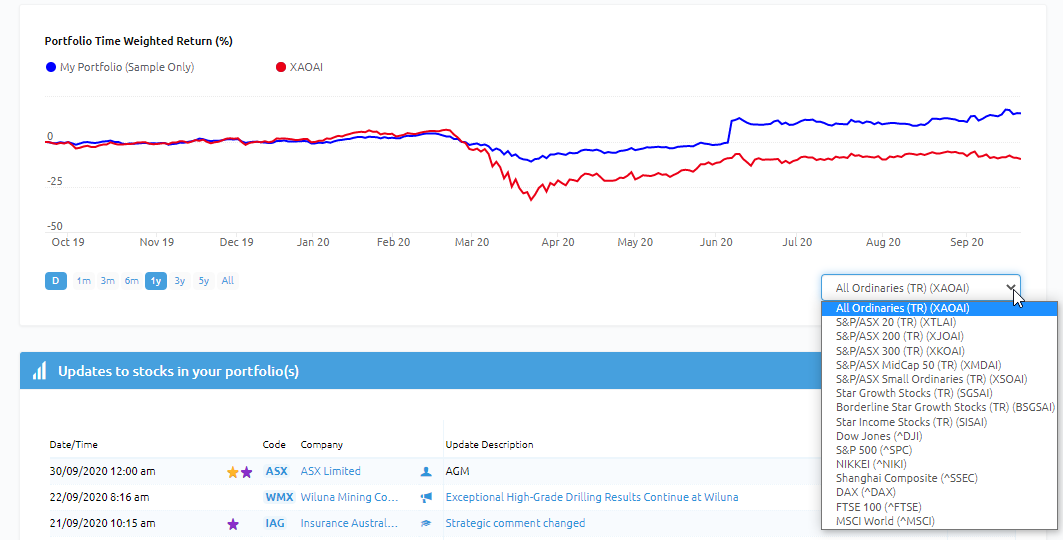 Choose from different benchmarks to measure the performance of your portfolio against. At the bottom right of the chart you can select from a list of local and international benchmarks: All Ordinaries, Star Stock accumulation performance indices, ASX 20, ASX 200, ASX 300, ASX Midcap 50, Small Ords, FTSE, DAX, S&P500 (see image above for full-list).
Keep up to date with the latest news from only the stocks in your portfolio in the personalised news feed list of stocks from your portfolio.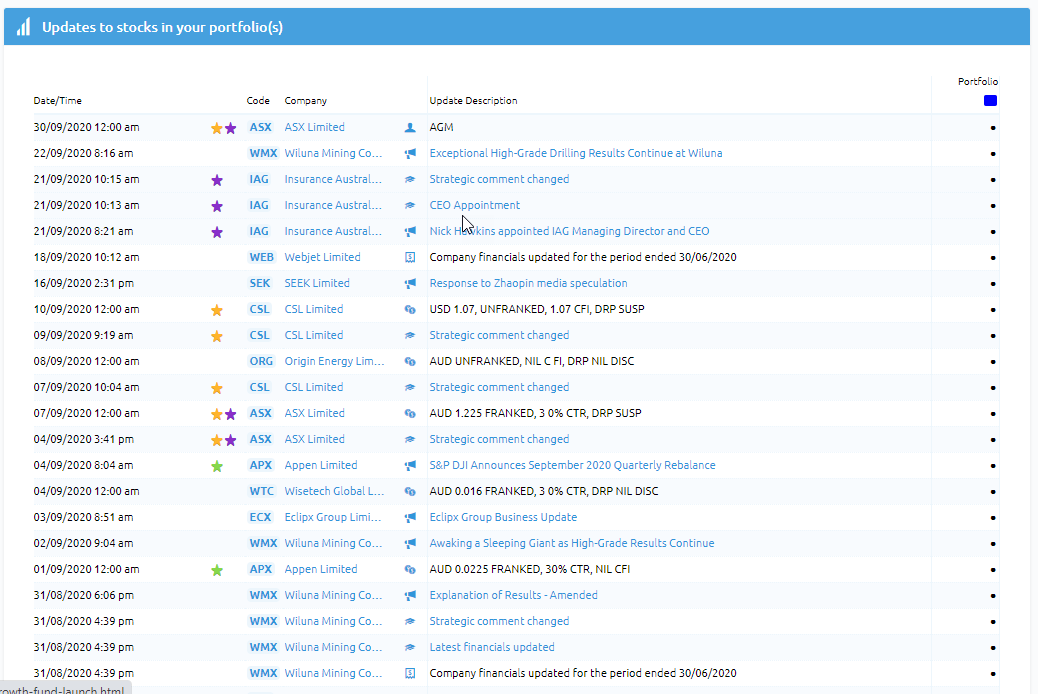 My Stats
At a glance you can see the composition of your portfolios especially constituent Star Growth Stocks, Borderline Star Growth Stocks, Star Income Stocks.