This screen houses all company announcements made by every company listed on the exchange. 
You can access this screen by clicking on the megaphone icon in the icon bar at the top of the screen.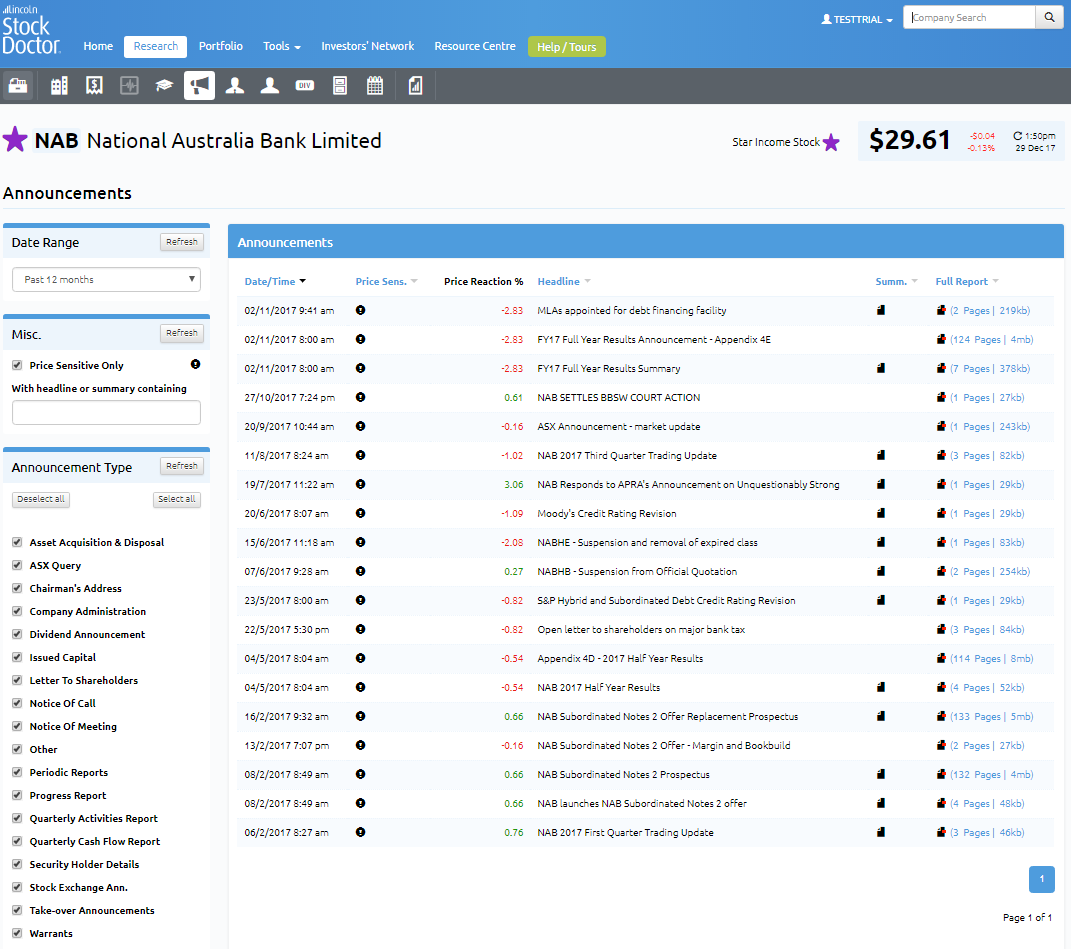 In the main window, analyse your results.  Click on the links at the end of each row for a copy of that announcement.  Check at a glance the price reaction for any given announcement.  
Browse through announcements in the past year, or tighten the timeframe for the past 1, 3 or 6 months. 
Search dynamically for the type of announcement.  You might only want price sensitive announcements for a given stock, and you can filter for these in the Announcement Type sidebar.  You might want periodic reports, or you might be interested in quarterly activities reports from resources companies. There's many to choose from in the sidebar.