Stock Doctor Home provides you with a personalised dashboard allowing you to keep track of your portfolios performance, triggered alerts, latest market news, upcoming education events, market movements and updates to Lincoln covered stocks.
Select Home from the Main Navigation to access this page.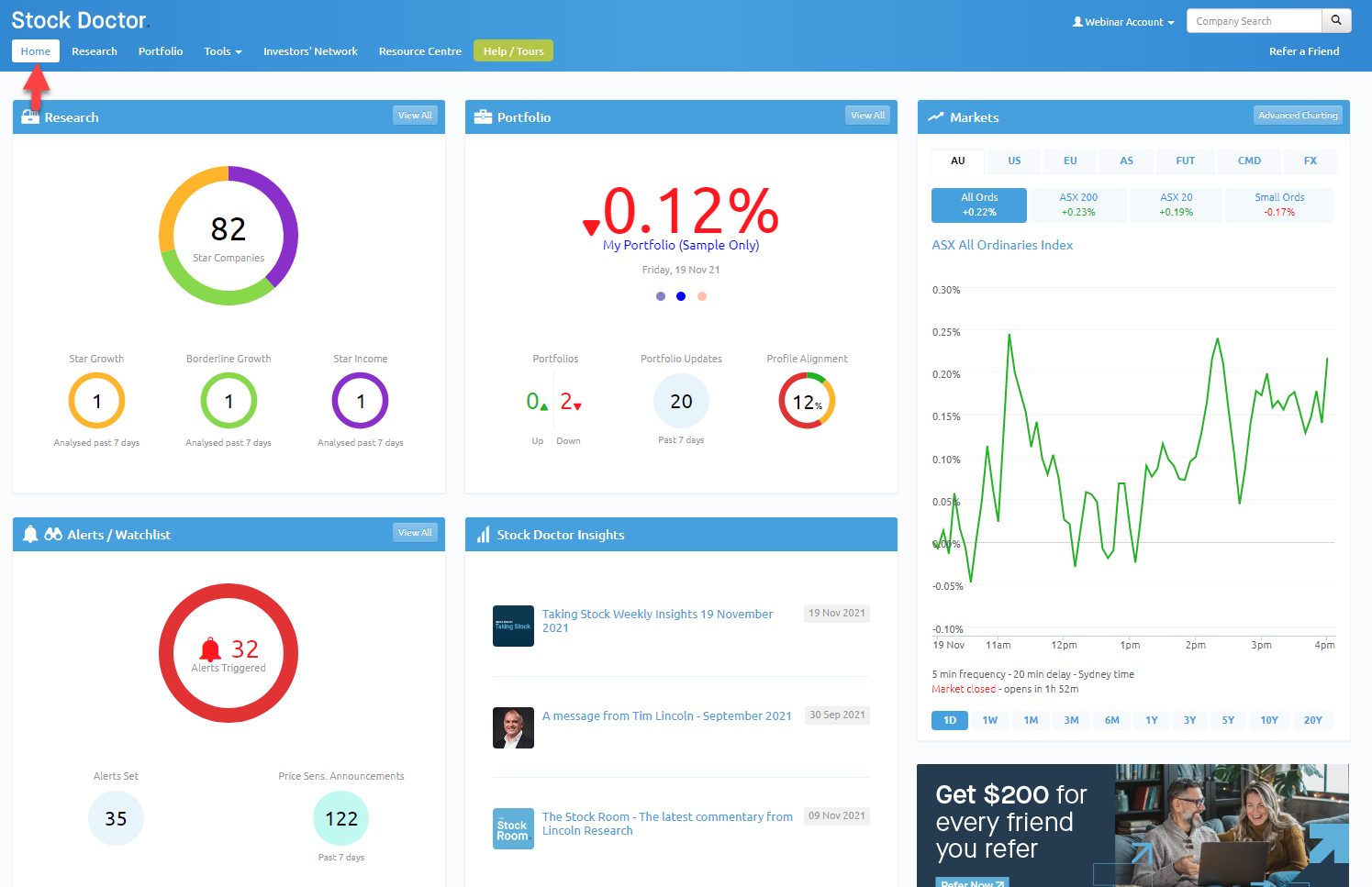 Research Panel
Provides you with an overview of recently analysed Lincoln preferred companies.
For a list of the newly analysed companies, hover your mouse over any of the three small circles
Clicking on the number within the Tri-Coloured circle or the "View All" button will direct you to our Research page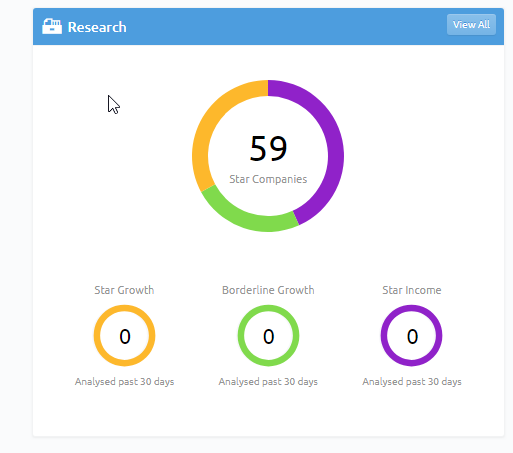 Portfolio Panel
Provides you with the current performance of your favorite portfolio. You can toggle between each of your portfolios by clicking on the "coloured dots" in the middle of the panel.
As you toggle between portfolio's you will see a number under "Portfolio Updates", this refers to the number of updates for companies in the selected portfolio over the last 30 days.
Updates can be items such as company announcements to dividend payments. Click on the number to view a full list of updates to stocks in your portfolios.
Click 'View All' to access a more detailed report of all of your portfolios.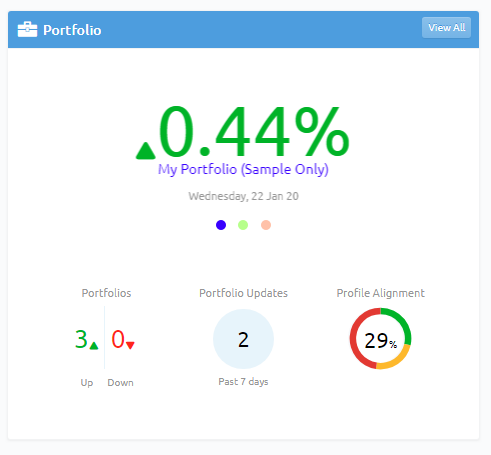 Alerts/Watchlist Panel
Provides you with an overview of triggered manual and automated alerts.
Hovering over the bell icon inside the red circle with your mouse, will show you the list of triggered alerts and their conditions.
The price sensitive announcement circle alerts you to number of companies in your portfolios and watchlists that have released a price sensitive announcements in the last day.
Click 'View All' to access all your saved Watchlists.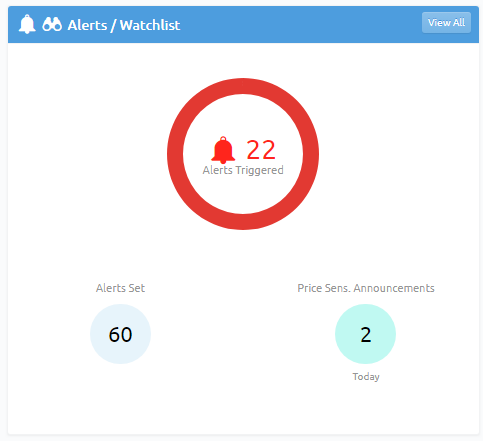 Markets Panel
Provides you with an intraday chart of the All Ordinaries along with the percentage movement of other key Australian and International Indices.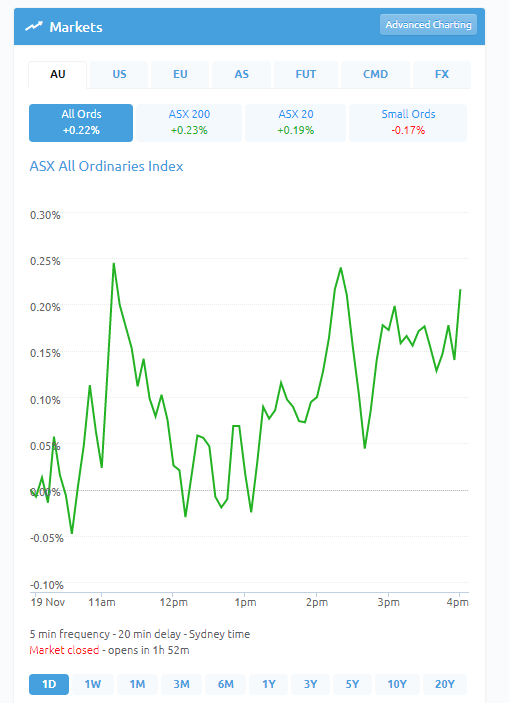 Stock Doctor Insights Panel
Provides you with links to the latest market wrap videos, market news and monthly messages.